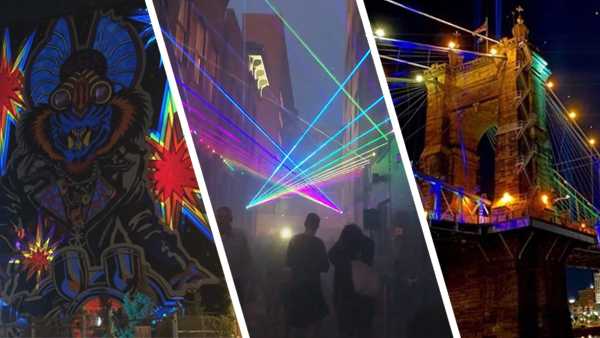 CINCINNATI –
The first two days of Cincinnati's biggest festival are in the books.
BLINK returns in 2019, expanding from the Findlay Market in Cincinnati to the banks of Northern Kentucky.
Covering more than 30 city blocks across two cities with more than 100 installations, the festival is the largest light, art and cultural event of its kind in the country.
BLINK is 100 percent free to the public. It is designed around the Cincinnati route, and is meant to be experienced on foot – it is not a drive-thru event. The city literally shines – from brilliant facades to twinkling alleyways.
So what are the hot spots around town? Here are our top 20 picks from the first two days.
Source link