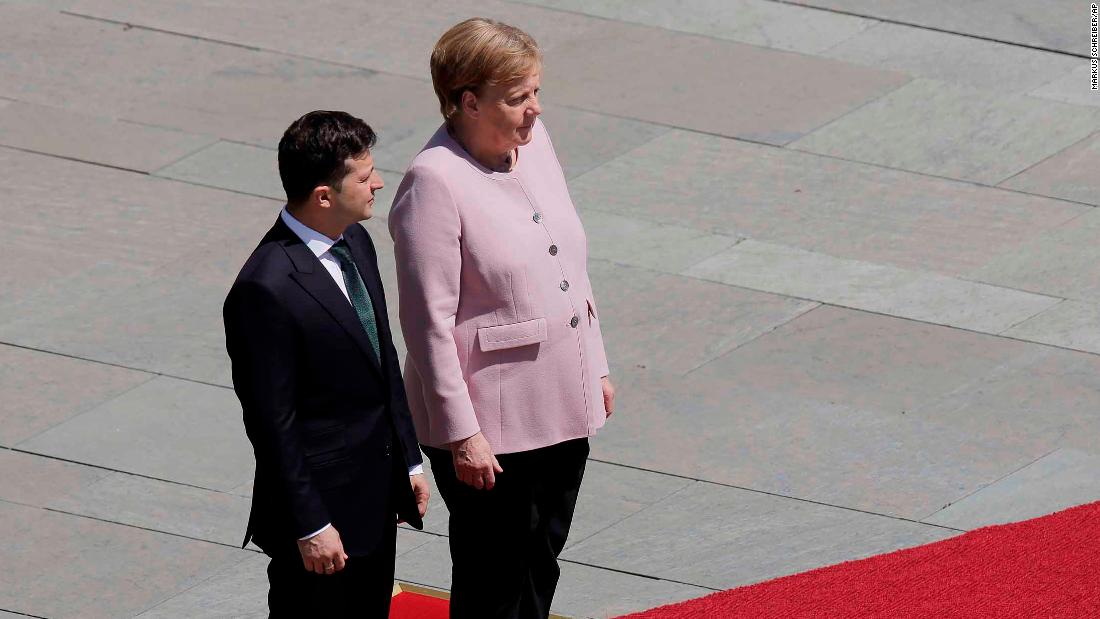 The video footage showed a German chancellor, 64, who was suffering from trembling as he stood next to visiting Ukraine's Volodymyr Zelensky on Tuesday.
Reuters news agency reported that she was struggling to stand while he and the newly elected leader in Kiev listened to the national anthem on military honors.
"Since then I have been drinking at least three glasses of water – it is evident that I need it and so I am very good now," he told reporters at the press conference with Zelensky.
Berlin experiences high temperatures today, reaching a peak of 86 degrees Fahrenheit (30 degrees Celsius).
Merkel, who became a chancellor since 2005, said he did not ask for a re-election when his term expired in 2021.
Source link