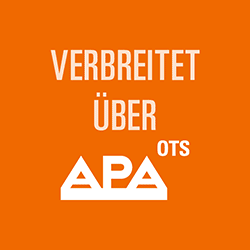 Expanding public transport is a key to addressing environmental and traffic / E-car problems for the "last mile"
Vienna (OTS) – Rapid public expansion transportation as a key solution, E Mobility expanded as a supplement: "We want a climate mobility guarantee for everyone. For this we need this dual approach. It should be part of a very broad and social which is just a package of proposals for climate protection, "said Department of Environment and Transportation, Sylvia Leodolter at the AK climate conference today (Monday). "Over the next ten years, emissions related to carbon dioxide need to be reduced by more than 8 million tonnes. That's more than a third. It's only possible with a rapid change in traffic, that is, a massive expanding public transport, even in rural areas, "Leodolter said. The expansion of e-mobility is slow. "But it can be an important addition, for example, overcoming the so-called last mile between Öffi station and work or accommodation," Leodolter said. Particularly in urban areas, such as in and around Vienna, the development of public transportation is also the correct answer to city air pollution and the traffic and health burdens caused by traffic, noise and issues. . Leodolter also demanded that "with the upcoming changes in the auto industry, which involves the transition from combustion engine to electric motor, it should give priority to employee concerns and the creation of new, alternative jobs."
In the 8th Climate Dialogue AK Wien presented Theresia Vogel, Managing Director of Climate and Energy Fund, the state of e-mobility research: "Climate change is affecting all sectors ̵
1; including automotive industry.New players – such as Sono Motors or Tesla – and the use of technologies such as hydrogen have marked a turning point. Austria must quickly find innovative answers to it, because in this way jobs can be industry and its position in the global market will be secured and expanded. We support companies with our support programs. "
AK demands:
0 Public transportation in Austria should be widely expanded , at least 5.5 billion euros should invest in the next 10 years, with better infrastructure, more connectivity and Rural solutions that meet demand. of the population. The AK's climate package but also includes targeted expansion of bike paths with another 400 million euros.
0 Although charging electric cars is cheaper than refueling gas burners, there is still room for improvement here. Currently, consumers find it difficult to compare prices of different offers. It makes sense to pay based on energy consumption (per kilowatt hour) and a price monitor, comparable to a petrol monitor. That could be improved with E-Control, which already has a point-to-point registration.
0 Even with the purchase of a car, consumer information must be clearly and reliably regulated throughout the EU for all cars, petrol, diesel or e-cars. Everyone who wants to buy an e-car should have reliable information on energy consumption in real operation as well as life cycle analysis
Questions & Contact:
Vienna Chamber of Labor
Ute Bösinger
(+ 43-1) 501 65-12779
ute.boesinger @ akwien.at
wien.arbeiterkammer.at
Source link