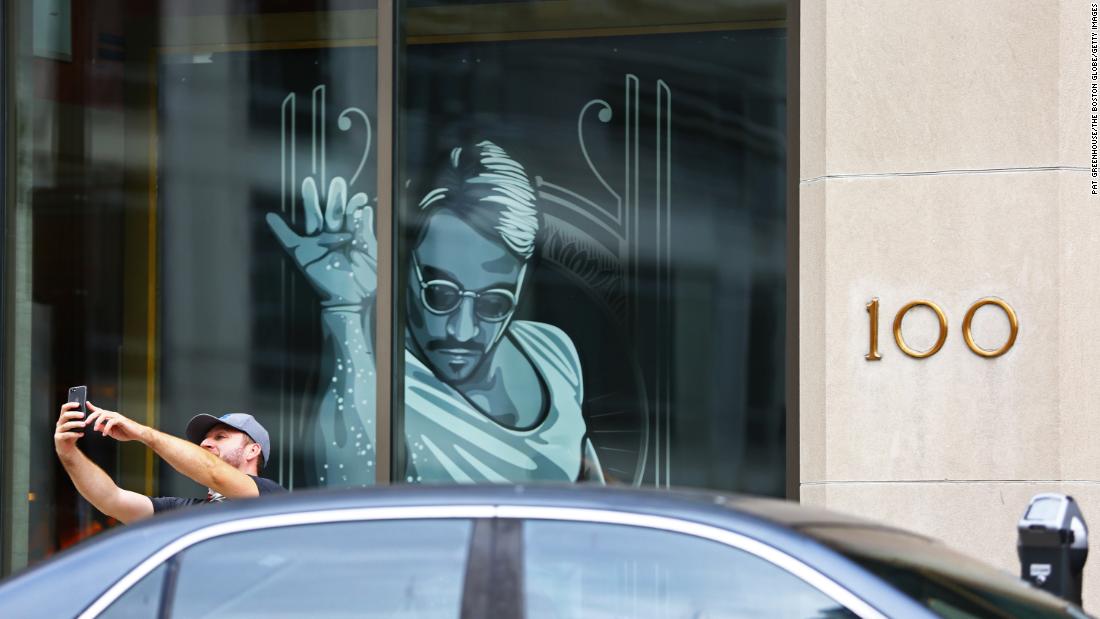 The restaurant, Nusr-Et Boston, is part of a chain of steakhouses led by Turkish celebrity chef Nusret Gökçe. "
"Salt Bae," as he is better known, became famous on social media for the dramatic nature he added when slicing and salting his meat.
Violations listed on the city's website include patrons and employees wearing no masks, as well as blocked fire exits. The multiple complaints on the city's 311 websites also described the crowded accommodation, with many customers and employees without masks. The Gökçe video posted on Instagram last week was shown to people who lined up outside the restaurant, mostly in masks but some not, while most cheered the chef.
The city responded to the violations by ordering the restaurant to immediately stop operations, and was unsure to suspend the license of alcoholic beverages.
An emergency hearing is scheduled for Sept. 29, a city spokesman told CNN.
The restaurant chain did not immediately respond to CNN requests for comment.