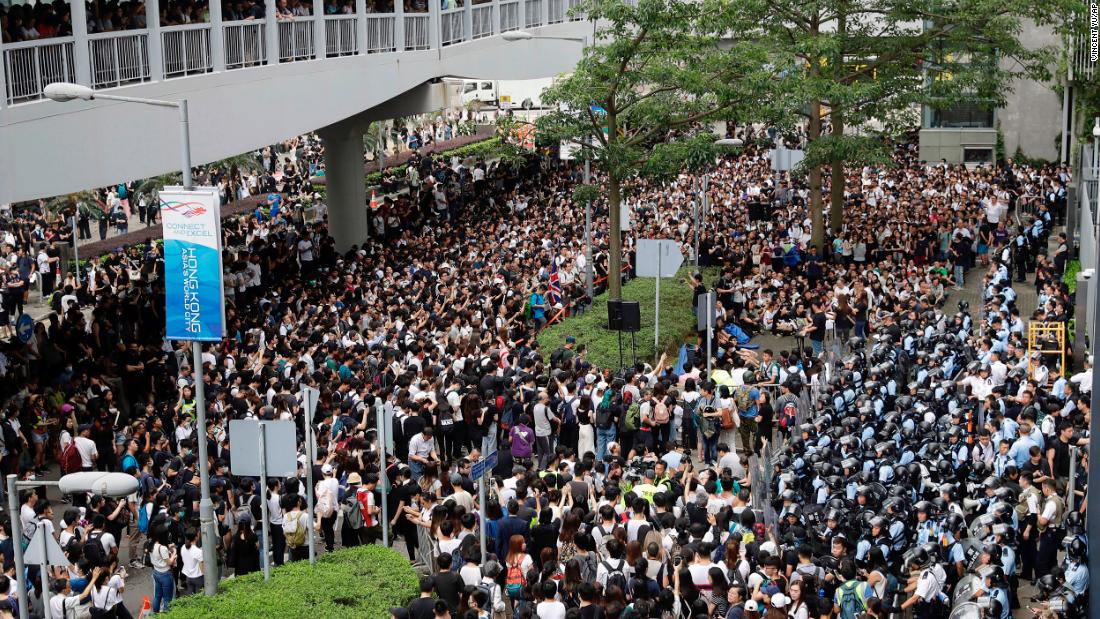 Leaders of the main movement opposed to the extradition bill appeal to protesters around the Hong Kong Legislative Council to "not face the police."
According to CNN's ground teams, Wednesday's protests – getting roads around government buildings – are now made up of people in their twenties and younger, from many groups such as Youngspiration and HK Indigenous, which began their protest Tuesday night.
The Civil Rights group of Rights – a coalition of activists and opposition leaders – calls for peaceful but powerful demonstration.
They set a screen where they will present the proceedings from within the Legislative Council, where the second reading of the bill is scheduled to start at 11 am, local time (11 pm ET.) [19659004] Civil Representatives The Human Rights group is heard by CNN who reinforces the protesters that they are a "peaceful group and they will not head to the police head."
Source link