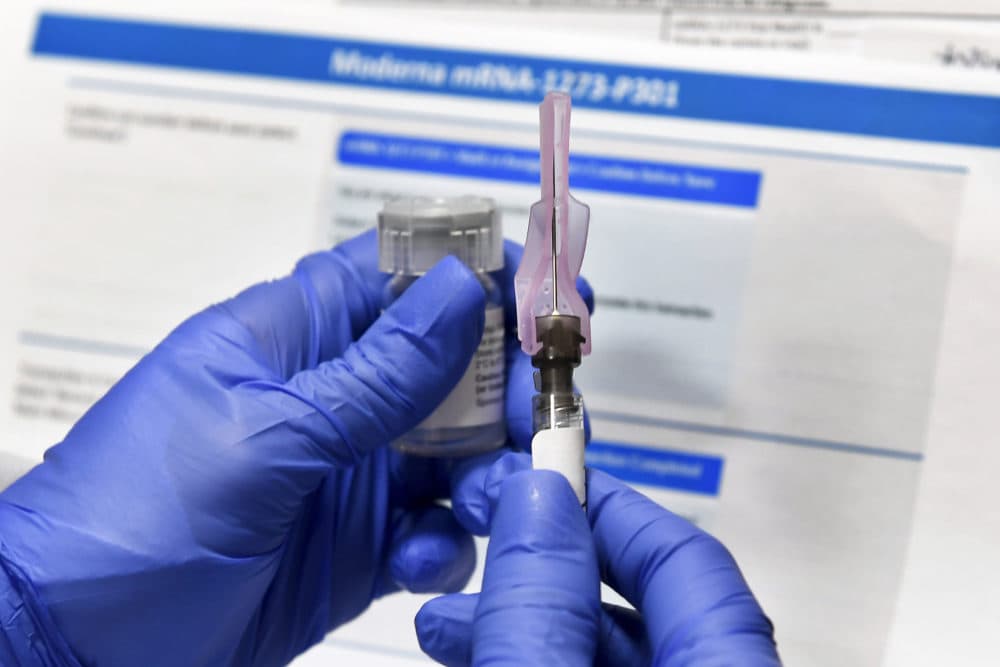 Massachusetts has filed a temporary plan for the distribution of coronavirus vaccines, as required by the CDC. The state plan follows the CDC playbook, which puts three stages of delivery while multiple vaccines are available, both in quantity and variety.
Pfizer, one of the first four companies expected to release vaccines, said yesterday it could submit data to the Food and Drug Administration for review in mid-November. FDA officials said it may take several weeks to review that data and determine if a vaccine is safe and effective. Pharmaceutical companies, including Pfizer, are making their vaccine quantities in anticipation of approval.
Massachusetts said I expect to receive between 20,000 and 60,000 doses of vaccines in the first phase. The priority, as proposed by the CDC, will go to health care and other vital workers who treat COVID-1
9 patients or who may be exposed to these patients, as well as residents at greatest risk for severe cases of disease. This includes patients with lung conditions such as COPD and those aged 65 or older.
The Baker administration says that even 60,000 doses is not enough to cover all priority groups, so hospitals and long-term care facilities need to create their own lists of providers and patients first. -inoculate.
The state plan says not all hospitals and nursing homes can be tools to manage and monitor the distribution of shots. Two of the earliest expected vaccines, from Pfizer and Moderna, require sub-zero shipping and storage. Both vaccines require two shots, one taken 21 days apart, the other 28 days. Massachusetts plans to use the National Guard to help experienced care facilities meet vaccine distribution requirements.
In phase two, because multiple vaccine doses and variations are available, Massachusetts said it relies on community health centers to vaccinate patients of color and those in lower-income areas. saw a higher COVID-19 rate than the state as a whole.
The Baker administration said it will work closely with phase two pharmacies to increase vaccine distribution and could create emergency dispensing sites to reach areas not covered by hospitals or community health centers.
The state plans to monitor the distribution of coronavirus vaccines through the Massachusetts Immunization Information System. Its website states that "MIIS is in the process of being released statewide" and some doctors have asked if it is ready for large-scale, complex, vaccination efforts. The CARES Act provides some funding to expand monitoring programs but national leaders say it is not enough.
In phase three, when there is enough medicine to vaccinate all state residents, the Baker administration said it plans to work to ensure everyone gets free shots as quickly as possible. The state says it targets areas with low vaccination rates and "develops culturally appropriate strategies to address them, including the interaction of trusted community leaders and influencers within recognized community. "
Polls show that between 35% and 51% of Americans either do not get the vaccine or are hesitant about getting shots. To address this fear and mistrust, the Baker administration plans to have a three-way communication strategy that includes messages created by an outside firm, broadcast and social media ads, and reach Black, Latinx, and other communities experiencing uneven high hospitalization and death rates due to the COVID-19 pandemic.
Source link