ISIS leaders launched millions to fund a new wave of attacks against Britain and the West – while terrorist groups face once and for all.
U.N. experts believe that the group has about $ 300 million stored in bulk – with a warning this report will be used to fund "larger attacks once the opportunity is appeared. "
CLICK HERE FOR MORE FROM THE SUN
came as ISIS face that was finally routed in Syria as fighters supported by the British and US special forces close to for murder.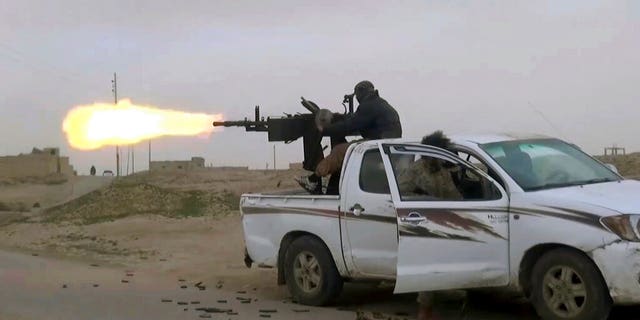 On Monday, Kurdish coalition forces fought to cleanse the village of Baghouz, where the remaining jihadis were occupied by fortified positions.
TRUMP: ISIS LOST IN TERRITORY INSIDE
But the operation has been slowed by landmines and sniper fire as fighters who fought to stop the attack.
The UN Security Council report on the threat posed by the ISIS still warns the group of up to 18,000 armed terrorists ready for death battle.
CLICK HERE FOR THE FOX NEWS APP
This story originally appeared on The Day. For more from The Sun, click here.
Source link