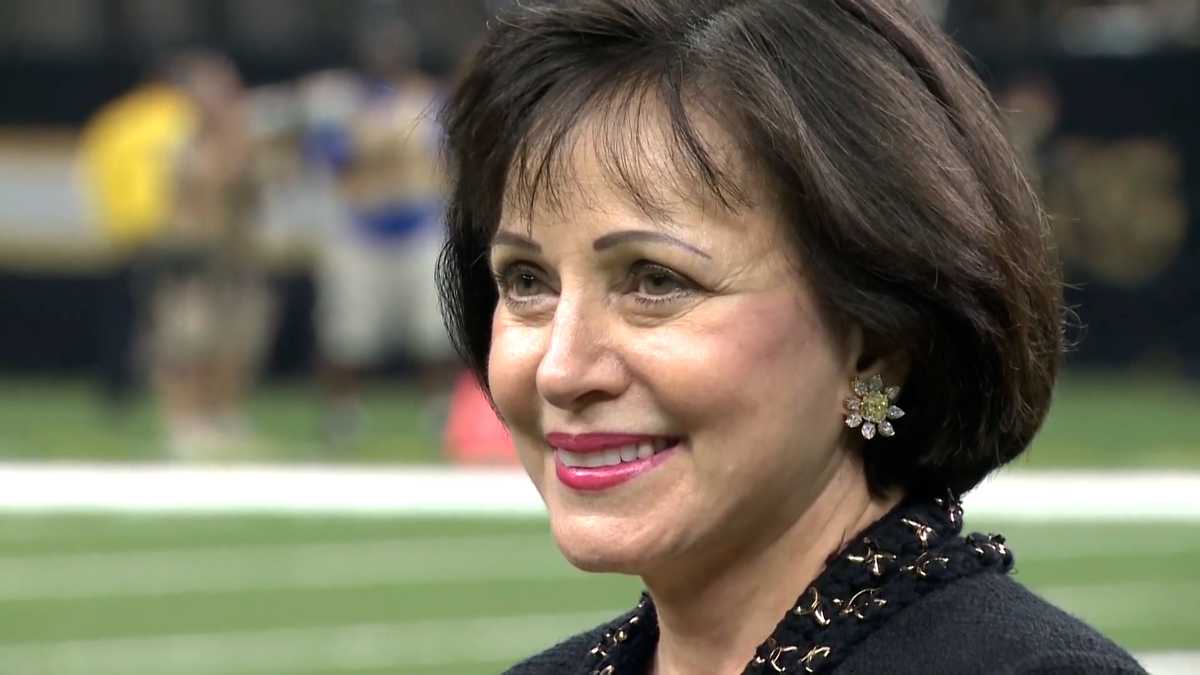 The New Orleans Police Department is investigating an incident in which someone attempted to steal a vehicle from the New Orleans Saints and Pelicans owner Gayle Benson. Police said the car theft attempt took place on Saturday at 6200 block of S. Claiborne Avenue. According to the police report, the victim, who was confirmed to be Benson, was sitting in the car with a truck, described as a white Nissan Titan, parked directly next to him. The report said one of the subjects got out of the Nissan Titan and entered the victim's vehicle, according to the NOPD. Benson ordered the man to get out of his car. They got out of the victim̵
7;s car, re-entered the Nissan Titan and fled the scene. Anyone with information on this incident is requested to contact the Second District at 504-658-6020 or call Crimestoppers at 504-822-1111 and toll-free at 1-877-903-7867. Greg Bensel, Senior Vice President of Communications, issued the following statement regarding the incident: "I can confirm that an incident occurred in Orleans Parish involving Mrs. Benson while she was in her car." While he was very thrilled at the time, he was not hurt and was fine. He wanted to send his sincere thanks to the men and women of the New Orleans Police Department who responded very quickly and professionally. "We can't comment further because this is an active investigation."
NEW ORLEANS –
The New Orleans Police Department is investigating an incident in which someone attempted to steal a vehicle from New Orleans Saints and Pelicans owner Gayle Benson.
Police said the car theft attempt took place on Saturday at 6200 block of S. Claiborne Avenue.
According to the police report, the victim, who was confirmed to be Benson, was sitting in the car with a truck, described as a white Nissan Titan, parked directly next to him.
The report said one of the subjects got out of the Nissan Titan and entered the victim's vehicle, according to the NOPD.
Benson ordered the man to get out of his car.
They got out of the victim's car, re-entered the Nissan Titan and fled the scene.
Anyone with information on this incident is requested to contact the Second District at 504-658-6020 or call Crimestoppers at 504-822-1111 and toll-free at 1-877-903-7867.
Greg Bensel, Senior Vice President of Communications, issued the following statement regarding the incident:
"I can confirm there was an incident that happened in Orleans Parish involving Mrs. Benson while she was in her car.
"While he was very shaky at the time, he was not hurt and was doing well. He wanted to send a heartfelt thank you to the men and women of the New Orleans Police Department who responded very quickly and professionally.
"We can't comment further because this is an active investigation."
Source link