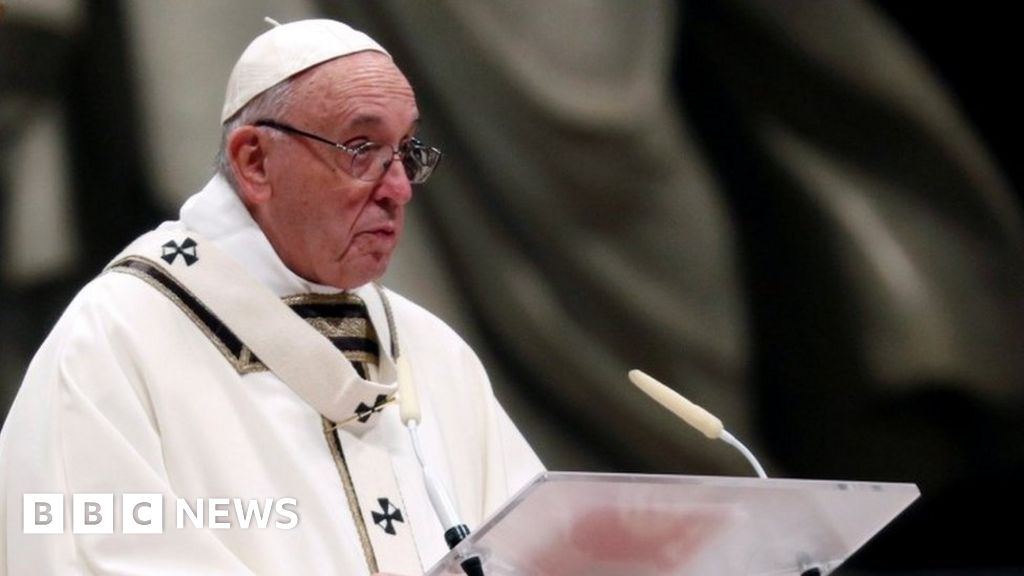 Pope Francis called on people in nations built to live a simpler and more materialistic life.
He also condemned the big split between the rich and the poor in the world, saying that the birth of Jesus in poverty in a stable should show everyone in the meaning of life
He spoke while leading a service at St. Peter's Basilica in the Vatican for the traditional Christmas Eve Eve.
This is the sixth Christmas as 82-year-old as the head of the Roman Catholic Church.
In his tribal sermon, Pope Francis said Christ's birth taught in a new way to live "not by waste and storage, but by sharing and giving."
He continued: "Let's ask ourselves: do I have all the material things and complex recipes for living? I can manage without all the unnecessary extras and live a life simpler?
"For many people, the meaning of life is found in existence, having so much material things. A dissatisfaction greed marks all human history, though now, where, different, some eat healthy while all too many have no daily bread needed to survive. "
On Christmas Day on Tuesday, the Pope will give his" Urbi et Orbi "(in the city and the world) a message from the porch of St. Peter's.
Francis, the first Pope from Latin America, made the appearance of the poor main theme of his papacy.
The Mass Day of 201
6 warned him that the true meaning of Christmas was drowned by materialism.
] His predecessor Pope Benedict made the same point in 2011.
Source link