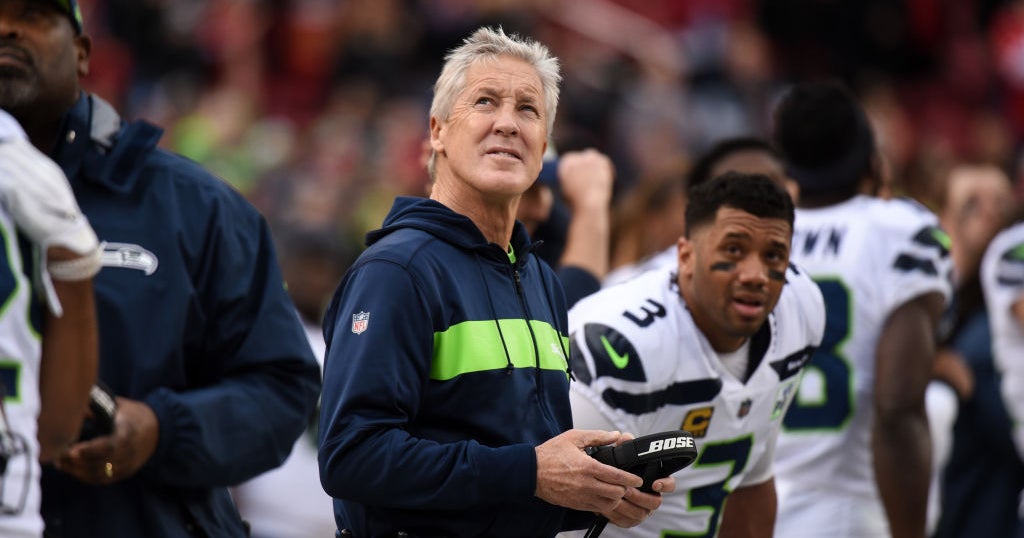 Seattle Seahawks quarterback Russell Wilson rocked the NFL world last Tuesday when the revelation surfaced that he put his organization on a timer when it comes to the two sides agreeing to a contract extension. Okay, okay "rocked" is a bit of an overstatement but being that the Seahawks absolutely do not need to sign Wilson by any specific date, the idea that Wilson would put a self-imposed ban on contract talks intrigued the mind. [1
9659002] According to the Seattle Times' Bob Condotta, Wilson and his camp will no longer entertain contract negotiation talks after April 15, which leaves the Seahawks with only a few hours to get the deal done. Adding to the pressure, Wilson will not return to the table at all if a deal is not reached by Monday night and by at all, that means never. This is the Seahawks only chance to re-sign Wilson.
As Wilson enters the final year of his contract in 2019, only two outcomes seem likely in this ordeal. Either, Wilson will sign a deal larger than Green Bay Packers quarterback Aaron Rodgers did last season and become the new highest paid quarterback in the NFL or the Seahawks signal-caller will earn himself a franchise tag in 2020 and get a huge raise but not the long-term guaranteed money he expects.
Either way, the Seahawks can only kick this decision down the road but so far and Wilson's putting the screws to them by limiting their window for talks. Here's how the NFL reacted to the news of the self-inflicted deadline placed by Wilson. There was plenty of information to express and sift through and it's not even been a day yet.
The next two weeks should be fun unless you're a Seahawks fans. Then, they are probably just excruciating.
(The Seahawks are heading towards the NFL Draft. Stay informed right along with us – take five seconds to Sign up for our Free Seahawks newsletter now! RIP Paul Allen)