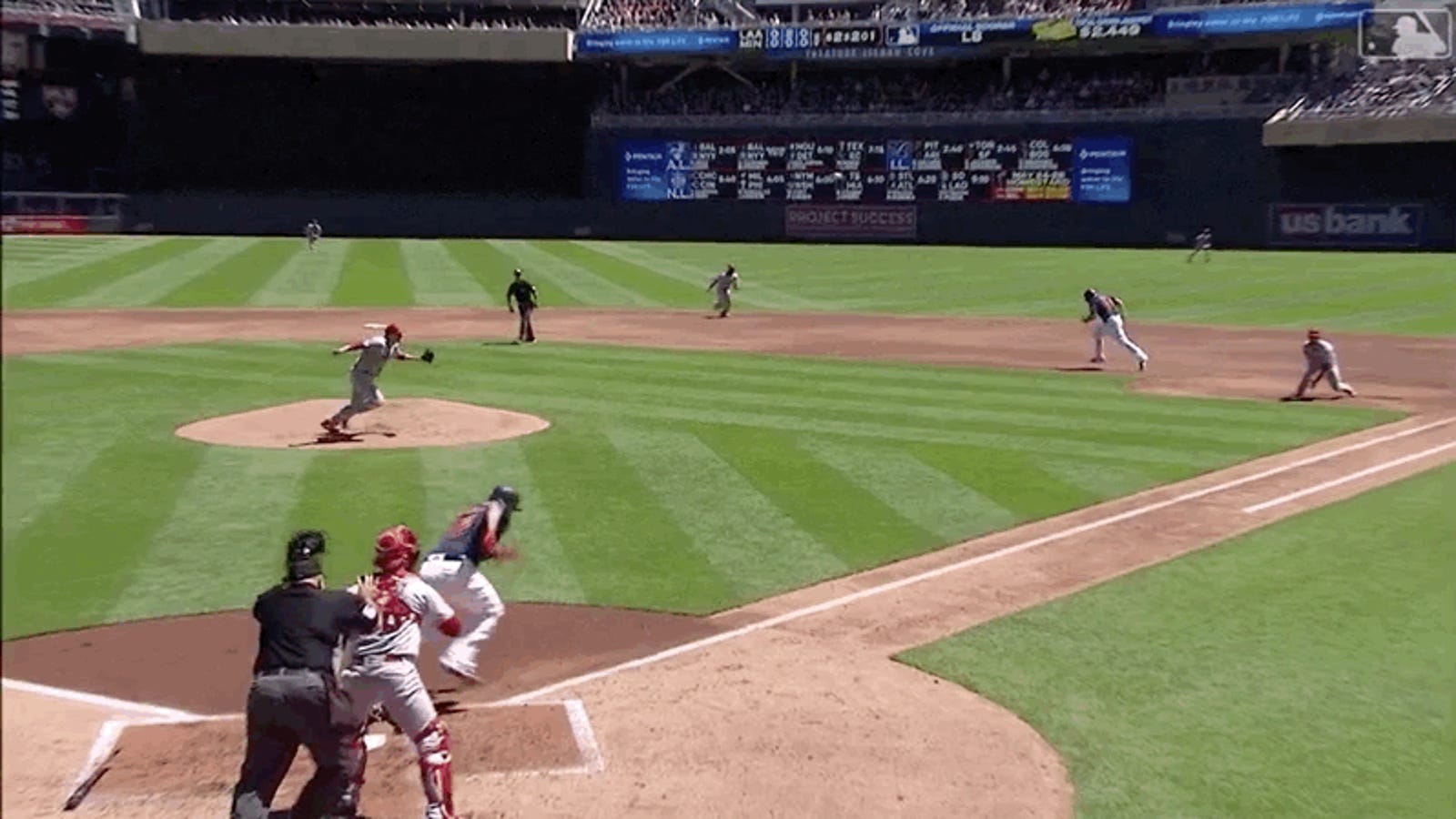 Wednesday afternoon the angels lost a near Minnesota Twins, 8-7. Trees of angels Trevor Cahill took the loss, permitting six pulled runs in the 4.1 innings that led, so here you know it was not his best day. The defining moment of Cahill's poor performance, and certainly the most suspicious thing, came in the second inning, when Jonathan Schoop was 2-2 in the first baseline, and a funny Cahill was called to make a difficult game. [19659002] Cahill did not have much to do the play, and it was not even in his hassle that Cahill cut the ball into foul territories, giving runners an added error base. Even if the back of the flip tried, as badly advised as it is, is not the worst part of this game. No, the most offensive part of the play is the sight of Cahill's poor hands, suddenly alone and bounces impetuously into infield dirt.
Here's a more fascinating and fascinating look at the startling tragicomedy:
[19659002] I also enjoyed Cahill with a little bit of rotation and hunting, still not seeing, after playing, with a thin and unobtrusive half kiss on her face, while the teammate Jared Walsh pursued the ball in the hole. That play has no chance, and I mean zero chance of exercise. Perhaps the shame at this moment would prevent Cahill from trying such an ignorance again, but I really hope that I'm wrong.
Source link