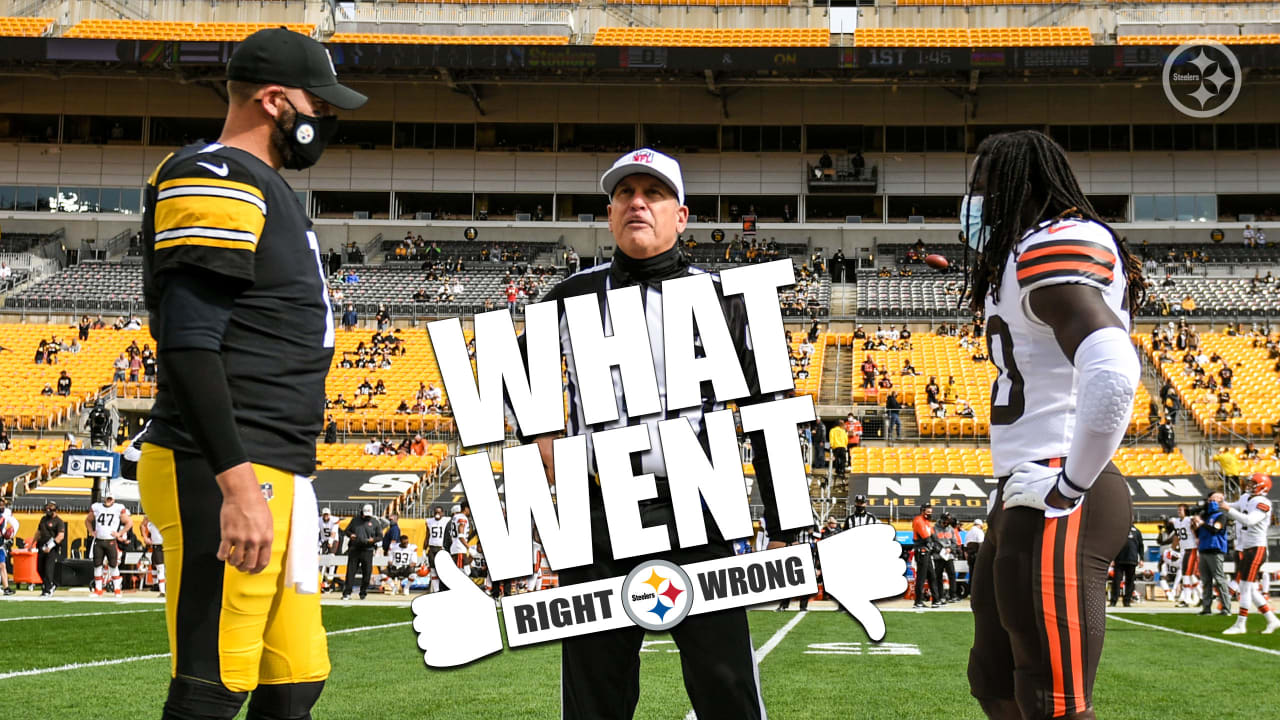 2:24 pm – What's Wrong: The Browns scored a 13-yard touchdown pass to Rashard Higgins with 1:01 left in the first half, but that was not the bad news. The real bad news is an apparent knee injury sustained by Devin Bush in a play that was a drop pass by Kareem Hunt. Bush's dubious return to the game was announced. It was the Steelers 24, Browns 7 with 61 seconds left in the first half.
2:53 pm – What's Right: The Browns received the second half kickoff and the receivers received more physical penalties. In the second down, Bud Dupree crushed Baker Mayfield for a sack lost 1
0 yards, and then in the third down, Stephon Tuitt delivered a big hit in D'Ernest Johnson's running back that forced a bully whispered Johnson. Following the punching, the Steelers started the Brown line 45 yards.
3:03 pm – What's Wrong: It was another keep-the-game-close penalty, this one for offensive interception on Eric Ebron that invalidated an acceptance that would replace a third and-13 from the 37-yard Clearance line that ruined the offense. own it. Dustin Colquitt's punt then bounced off the end zone for a touchback. There was 7:41 left in the third quarter.
3:12 pm – What's Right: Owned by the Browns following a touchback, Coach Kevin Stefanski decided to gamble in the fourth and 1st from the Cleveland 29-yard. But Kareem Hunt was stuffed for a 1-yard loss by Cam Heyward, and the Steelers took on Brown's 28-yard line with 5:55 left in the third quarter.
Source link